Think about some of the television commercials that quickly come to your mind. Do you remember them because of the products involved or do you remember them because of the messages of the commercials? In most instances, it is because of the commercials. You find the ads to be neat or cool. But they fit the products perfectly. That is the purpose of a branding campaign.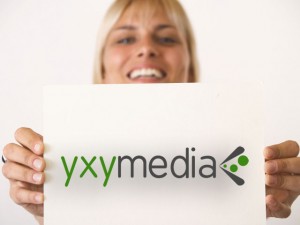 To make the advertisement mean something to you, while at the same time to promote the product or service being sold.
Some of the oldest commercials for investment houses and banks used (and still use today) branding campaigns to push consumer deposits. When trying to get their clients to buy different pension products, the deposit mechanism was second to the lifestyle that the client could enjoy. "Invest your money for thirty years and live like a king when the time comes to retire." They showed pictures of people lying on beaches in the Caribbean being served fresh fruit and cocktails. The ads portrayed seniors as carefree souls traveling about the world with no worries in sight. The investment was secondary. This is a branding campaign, and it works because people buy into the sales pitch. They imagine themselves on that yacht!
A brilliant example today of a complete branding campaign is Fido cell phones. Most people know that Fido is a dog's name. And all of the company's literature, slogans, print ads, website, billboards, and television commercials clearly show a dog. And not just the same dog. They use many breeds because they are making the point that customers are different. Also, by using different dogs, they appeal to a greater number of people. The brand is not associated with one type of dog, therefore, the phone is not stereotyped. Further, the customers are called "Fido Owners". The logo is the word "fido" sitting beside a yellow doghouse. And when they show someone giving a Fido telephone as a gift, there is no phone in the box, a dog peeks out. Everyone knows you are not giving a dog and that the telephone is the product, but the cell phone is not the focus of the ad. Indeed, this is an excellent example of a branding campaign. Everything ties together in symmetry.