Nowadays because of the internet, it is much easier to brand yourself than it was years ago. Previously, unless you stayed in the limelight with tours, seminars, writing books, and the like, it was difficult to get people to know you. Proximity was a huge problem and many people were known regionally, but not nationally or even internationally. Today, with the proper strategies and continuous promotion, personal branding on the web is quite possible.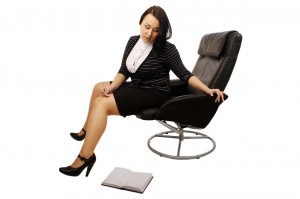 Obviously, there are many ways to brand oneself on the internet. The idea is to keep your name in the forefront, and associate yourself with things that best describe your area of interest or expertise. For example, an accountant can scour reputable business forums and answer questions regarding ledger entries. In addition, many regulars on forums admit to having problems with accounting software. This is a prime opportunity for an accountant to brand herself on the internet.
Another avenue of personal branding on the web is writing a small bio at the end of articles. Whether you post articles on your own sites, or you submit to article directories, your bio should succinctly tell users who you are and what you offer. Try not to use the bio box as a direct sales tool, but rather to get information out about yourself.
E-books are a super way to promote your brand. While they are not as prestigious "real" printed books, they nevertheless, show people that you are a contender in your field. By giving away useful information, you keep your name out there.
Small things can help your personal branding on the web. For example:
Create a branding page on your website. This could be your "about" page.
Do not use the words "about the author". Use "about so-and-so" – your own name. Make sure the title of the page, that which people see at the very top left of the browser, has your name. You want the search engines to pick up your name, not the word "author"
Use keywords to describe your area of expertise, your talents, and your name in your SEO efforts. When someone searches "CMA accounting guru", you want your name to be first.