The woman behind HotForWords, a Youtube phenomenon, has taken her youtube channel and turned it into a money-making internet brand. Not too long ago – she started using her carefully built brand for advertising reasons. Here's a video of her talking about how to do a first "online date' – linking back to date.com and getting serious cash in return.
She deserves it. Her brand is ready for… some profits!

Branding agencies are sometimes called marketing agencies or advertising agencies (ad agency). Although in some respects, these terms can be used interchangeably, if you really want to brand your product, you need something different than an ad agency.
Ad agencies usually are contracted by large corporations to develop a consistent or fluid advertising campaign. Print ads may differ depending on the audience of the magazine, but the message is the same. Marketing and ad agencies help you to get your company and brand known. In some cases, they do create logos, slogans, and overall themes, but you really have to be careful when finding the perfect branding agency because you need a team that is capable of taking your product or "mark" to a very high level. And it takes a talented group of people to hone-in on the "intangible" worth of your label.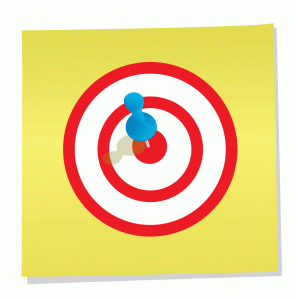 It is important to remember that a brand is not necessarily a physical item. The product or service is there but the brand stands for much more than the actual item. It might stand for old fashioned values, it might exude luxury, or it may mean trust. Not all ad agencies are qualified to nurture and advance that which they cannot see. This is why you need a true branding agency.
Now let's look at points of consideration when finding the perfect branding agency.
Find out what companies took other entities or brands to exponential levels. Also make sure the branding agency is in tune with modern times. Just because the same company exists that made some of the most iconic brands household names fifty or a hundred years ago does not necessarily mean they have a finger on today's pulse. Look for recent accomplishments.
Don't assume that because you are very small that a large branding agency will not take your account. They may be interested in something new and may very well have the right person to make your brand successful. Likewise, do not assume that smaller agencies, even individuals, do not have the resources to help you. They might in fact have access to outsourcing that can make your brand a household name.
You should not limit your choices by requiring that the branding agency have experience in your field of endeavor. It is the concept that you are looking for, and talented people can learn what they need to do the job.
Although your budget will ultimately play an import factor in finding the perfect branding agency, try not to choose a company based solely on the numbers.
Brand agencies need to understand the importance of the internet. Whether your potential brand is an online enterprise or you are launching something that is not internet-driven, the branding agency must be able to work with all types of media. A website is particularly important because often in today's market, it is what makes or breaks your brand. An unprofessional website, a poorly laid-out design, no contact info, and any number of other negative factors will destroy a brand instantly. Potential customers are not forgiving, and within seconds, they develop an opinion based on what they see.
Finally, the perfect branding agency must able to identify your brand: that is to find the intrinsic value, that which is perceived, and then develop it to the point of hysteria or great need in the marketplace.